The Artists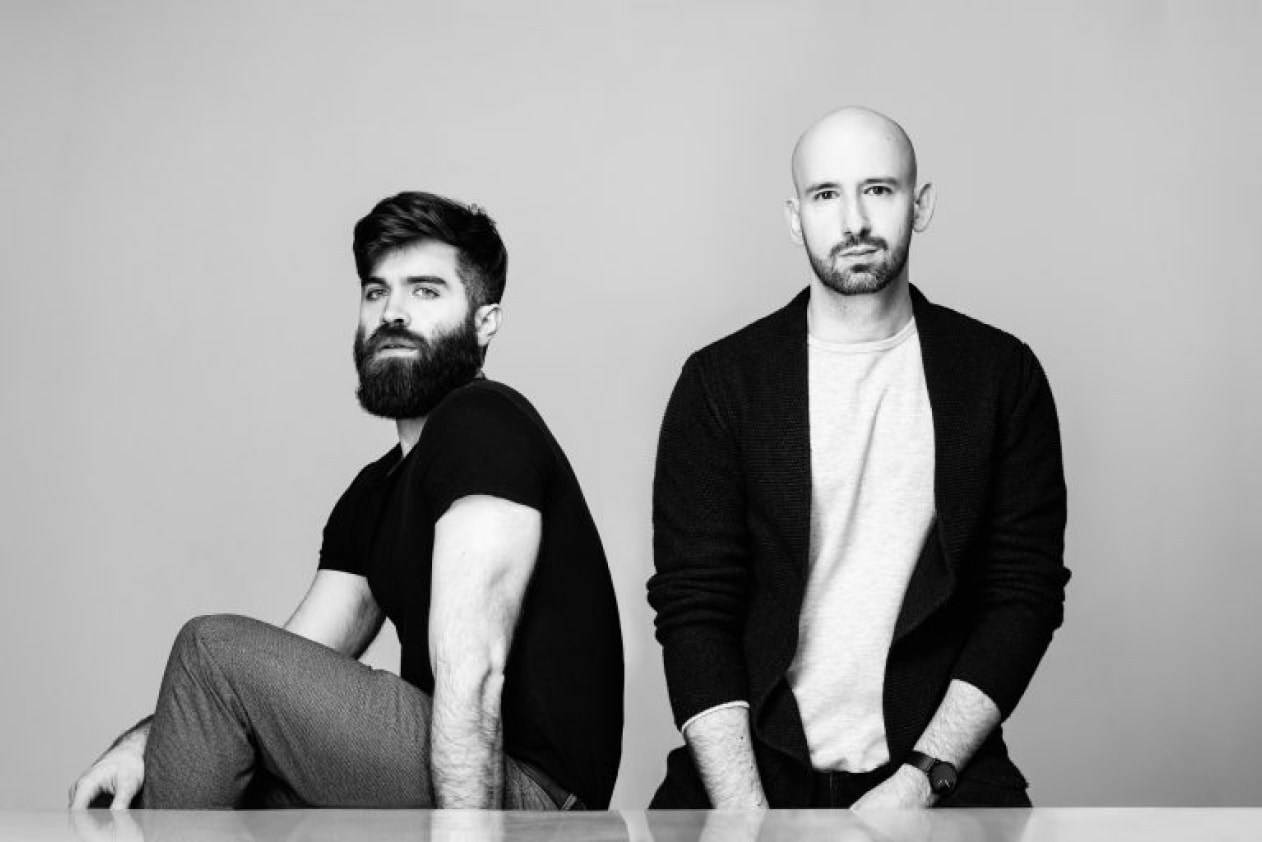 Jean-François Bolduc
Since completing advanced study in fine arts, design, microbiology and immunology, I have pursued parallel photography and illustration practices which converge in my fascination with portraiture. My work often explores the connections between the social and artistic spheres, and shines light on traditionally underrepresented experiences (including people living with HIV, LGBTQIA2+ lives, and more). Being in the right place at the right time, my 2014 photo series depicting firefighters combatting the flames in a burning building, has travelled to over twenty countries.
Éric Leblanc
I'm a photographer, author, and cultural worker. Many of my projects unfold in public spaces, as a way of bringing art directly to the public and into our everyday lives. For the 2017 Québec en toutes lettres literary festival, I co-directed #taville, a series of projections on the exterior walls of the Gabrielle-Roy public library, and Et si…, a literary bus tour exploring Quebec City history. I have collaborated on cultural events with partners such as the Bureau des affaires poétiques, a literary arts organization, and Quebec City's Maison de la littérature. My first book, Le bleu des garçons, was published by Hamac in winter 2020.
Atwood
Together we are Atwood: a duo of visual artists telling stories in our chosen medium, photography. Since 2016, we have collaborated with leading Quebec City arts organizations such as Les Violons du Roy, École de danse de Quebec, the Maison des Metiers d'Art craft school, Nous sommes ici collective, Théâtre Périscope, and the Juste pour rire comedy festival. More than 5,600 people saw our 2019 exhibition, IGAnne, featuring 12 portraits of the eponymous drag queen. This series, a tender-hearted interrogation of notions of beauty, perfection, and gender, is currently touring Quebec. Foule is the product of our visual arts residency at Théâtre La Bordée.
Artist statement
We produce minimalist portraits of individuals to draw attention to the singular beauty of each subject. With a pared-down aesthetic, single-colour background, and monochrome processing we minimize distraction and hold the focus on the subjects, and especially the stories their faces tell. When a moment of genuine emotion is successfully captured, a single image speaks volumes about the subject's personality.
Often our work explores diverse or atypical areas of human experience. It is our way of paying homage to the richness and diversity of our communities and recognizing that, no matter how specific each of our experiences may be, we have a great deal more in common than we think.
As a counterpoint to our search for truth and authenticity, our work is often meticulously and elaborately staged, reflecting the fictions we all accept to make peace with society. All our projects grow out of the universal human need to connect imaginary elements to concrete reality and watch how they interact. From questioning gender representation in IGAnne to finding examples of the very real human experiences depicted in theatrical productions in Foule, our work consistently dissects social constructs in an attempt to understand how they form the architecture of identity.
Formally, our photographs' minimalist backgrounds strip away extraneous references to reality; removing individuals from their context makes them more available as characters. This technique of mixing individual people and archetypes is a means of challenging the fictionalized prejudices in the collective unconscious by showing a rich multiplicity of faces.
Our choice of medium came naturally. Photography, by its nature, captures disparate elements of reality and rearranges them through the photographer's subjective framing. In Foule, we use the massive scale of the photographs to challenge viewers' preconceptions and encourage them to look closely and take in every detail. This is our attempt to defy current ways of consuming images like so much fast food, and find ways instead to encourage the viewer to linger over and attend to each and every image.